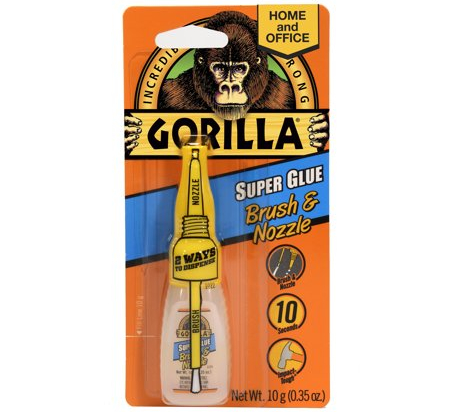 Gorilla Superglue Brush & Nozzle
TWO WAYS TO DISPENSE FOR CONTROL AND ACCURACY. 12g per packet.
Gorilla Super Glue Brush & Nozzle features a precision tip nozzle and fine bristle brush that allow the user to control their super glue application, making it perfect for any project. Developed for long-lasting repairs in an instant, Gorilla Super Glue dries in 10 – 45 seconds and is formulated for increased impact resistance.
Latest products