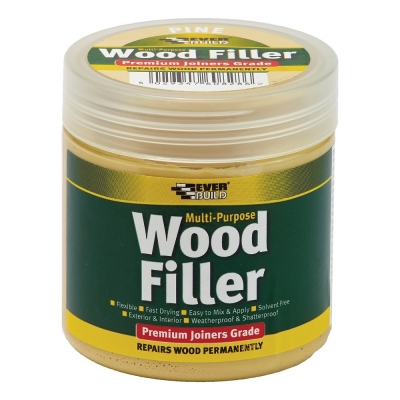 Wood Filler (250ml)
A 250ml tub of Wood Filler, available in: light, medium or a dark oak finish.
Multi-Purpose Premium Joiners Grade Wood Filler is an easy to use, ready-mixed filler ideal for sealing nail holes, cracks, gaps and minor imperfections in wood. It is easy to sand and can be stained, varnished and painted.


Water-based filler,


Non-flammable,


Waterproof when dry,


Low odour,


Ready to use – no mixing required,


Suitable for internal and external use.


Latest products